10 Steps
To Career Happiness
Uncover these essential steps in Sarah's Free E-book.
Career Quiz
Take my career confidence quiz to test your self belief.
Testimonials
Ania, Senior Project Manager
One of the key reasons I contacted Sarah was because I had a vague sense of unease about my current role but didn't even know where to start. The sessions provided a great structure to start unpicking what wasn't working but equally what was working. Sarah gave me the tools to take an active role in evaluating where I'd like to be.
Chia, PMO
The programme gave me perspective on the traditional career path I've been chasing and enabled me to identify my skills and which ones I value and enjoy exercising. I have a better view of where I'd like to be in the future. I am now looking for a similar role because coaching has made me realise that I am in the right field, but what it has done is open up options that I'd previously been dismissive of.
John, Financial Services
I went through the Career Energiser programme with Sarah. The course allowed me to really get to grips with what motivates me career-wise. Each step was designed to challenge my preconceptions and get me to think about what I really wanted to get out of the world of work. I learned a lot about myself and was allowed to drive the process as far as I wanted, with Sarah offering a sympathetic ear and expert guidance throughout. If you have hit a wall and don't know what you want to do with your life this course is a great way to focus your energies, and get the answers you are looking for.
Steve, Design Director
Just wanted to say a big thank you though for the help and support you gave in that very tricky early period. Seems so foreign looking back on it now. But your sessions were a great help, and definitely played an important part of my working out how to re-shape things for the better.
Katy, HR Manager
Your confidence programme has made such a difference to me, and I can't thank you enough. For the first time in my career I am actually looking for opportunities to develop myself rather than trying to be invisible.
Amy, Head of Finance
Thanks to your excellent interview coaching I have just been offered a new and really exciting role. The coaching was very useful and has given me the confidence back I needed. It made me think of lots more examples to relate to the job spec, and how to create a great first impression.
Lucinda, Coach
I always get lots from the sessions - and they clearly helped as things are working out so well! In the meantime, thank you for everything. You steered me through those few months of getting focused so well and really helped me understand the importance of training as a coach in order to do the work I want to do.
Helen, Solicitor
Not only did you help me work out what my career options are, you also helped me recognise what I could do to make my current role more satisfying until I make the change. I am so much happier at work and at home now.
Get Inspired
Free resources to inspire your career journey
Visit CareerTree's 1 minute Career Inspiration Channel on Youtube!
Available Now
Sarah's New Book
Developing your Inner Coach
A practical and inspiring book to combat limiting beliefs and enable you to fulfil your potential at work
Inspiration To your Inbox!
Subscribe below and I'll send you freebies, downloads and inspiring videos!
Inspirational 1 minute videos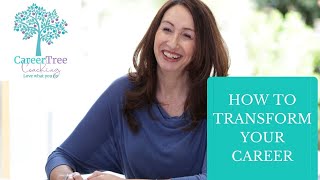 Can you transform your career?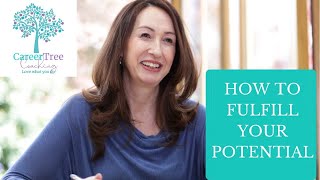 How to fulfill your potential